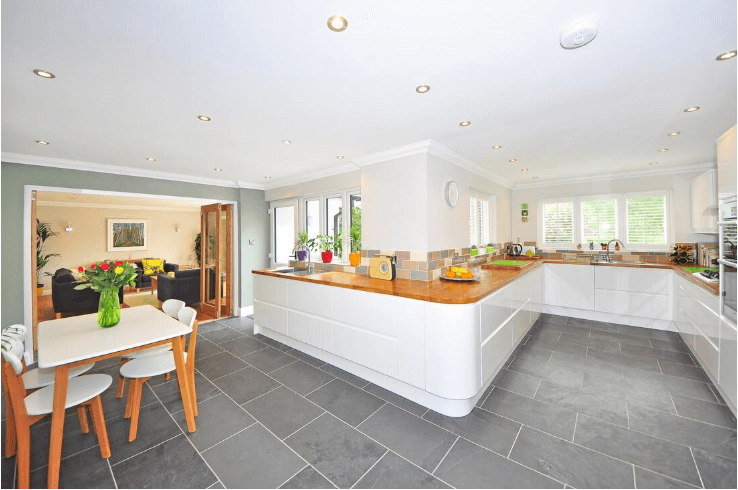 Unlock Elegance with Professional Tile Installation in Newcastle, NSW
Are you looking to add a touch of elegance and sophistication to your home? Have you considered installing new tiles but don't know where to start? Look no further! With professional tile installation services, you can open the door to an array of possibilities for creating stunning surfaces throughout your home. From classic designs that highlight traditional beauty, to contemporary styles that transform rooms into sleek works of art, having the help of experienced experts makes it easy to get the results you desire. Whether your goal is a custom, one-of-a-kind look or something more streamlined and simple, professional tile installers have all the tools and knowledge needed for success.
Benefits of Professional Tile Installation Services
Tile installation services need to be done by professionals due to the following benefits;
• Quality: Professional installers know how to choose the right tile for your project, ensuring it will withstand wear and tear over time. They also use precision cutting techniques and the proper tools to make sure your tiles fit together perfectly.
• Finishing Touches: Professional tile installers not only lay down the tiles but ensure they look great by grouting and sealing them properly. This extra step in the installation process helps to protect the tiles from stains, moisture, and mould growth while also making them look beautiful.
• Faster Results: By working with experienced professionals, you can save time, money and hassle compared to trying DIY tile installation. Professional installers get the job done quickly and also guarantee a high-quality finish.
• Long-Lasting Results: Professional tile installers Newcastle use the best techniques and materials to ensure that your installation will last for years. This means you can enjoy a beautiful, long-lasting surface without worrying about repairs or replacement any time soon.
Choosing the Right Material for Your Project
Tiles come in various materials, and each is suitable for different applications. Professional installers can help you select the right tile for your project, from ceramic to porcelain and natural stone options such as marble, granite and limestone. They also know how to use different materials in combinations to create unique designs that will make your home stand out from the rest!
The suitable material for you will depend on your budget and the type of room where the tile will be used. Professional installers can explain the benefits and features of different materials, helping you to make an informed decision that meets all your needs.
Factors to Consider When Selecting a Professional Tile Installer
The kind of tile installer you choose will hugely impact the quality of your results. Here are some factors to think about when selecting a professional tile installer.
• Experience: Make sure you choose an experienced installer familiar with different types of tiles and installation techniques. This will ensure that the job is done correctly and promptly.
• Reputation: Ask around for references or look at online reviews to get an idea of the company's reputation. You want to work with someone reliable and can deliver quality results.
• Price: Finally, ensure you get quotes from several companies and compare prices before deciding. Remember that the cheapest option isn't necessarily the best choice – you want to ensure that you are getting good value for money.
Steps Involved in Professional Tile Installation Services
The tile installation process involves the following;
• Prep Work: This includes measuring the area to be tiled and removing any existing tiles, as well as ensuring that all surfaces are even and clean.
• Layout: Once the surface is ready, professional installers will lay out the tiles in a specific pattern or design to ensure it looks just right.
• Installation: Professional tile installers use special tools to cut and fit the tiles in place, ensuring a perfect fit.
• Grouting and Sealing: After the tiles are installed, professional installers use grout and sealant to fill any gaps or cracks between them and protect them from moisture damage.
Common Mistakes to Avoid During Professional Tile Installation
The following are common mistakes to avoid when having professional tile installation services;
• Skimping on Prep Work: Professional installers need to properly prepare the surface, taking into account factors like temperature and humidity. Skipping this step can result in tiles that are not securely adhered to or cracked grout lines.
• Improper Sealing: If your installer does not apply sealant properly, it can result in water damage or mould growth. Make sure the sealant is applied in enough layers and with ample drying time between each one.
• Poor Grouting: When grout lines are too wide or not filled, tiles can become loose over time. Professional tile installers know how to fill the spaces properly to ensure that tiles stay in place for years to come. To avois these costly mistakes, choose the experts at Newcastle Tilers .
Tips for Maintaining Your Professional Tile Installation
Tiles will require minimal maintenance and can last for many years with proper care. Here are some tips to keep your professional tile installation looking its best:
• Clean Regularly: Using a mild detergent and warm water, clean your tiles at least once a week so that dirt and debris don't accumulate.
• Avoid Abrasives: Never use any abrasive or acidic cleaners on your tiles, as they can cause scratches and discolouration.
• Seal Periodically: Re-seal your tiled surfaces at least once a year to ensure they stay looking beautiful and protected from moisture damage.
Begin Your Tile Installation with Newcastle Tilers Today!
All in all, professional tile installation is a great way to upgrade the look and feel of any home. Properly installed tiles can last for years, while also providing a clean and durable surface for practical or cosmetic purposes. Professional tile installers understand all the steps involved to ensure that your tile installation will be a success - from choosing the right kind of tiling materials to an accurate construction and layout. So if you are thinking about taking on a tiling project, it is never too late to call Newcastle Tilers for all your tile installation needs. They are dedicated professionals eager to help bring your vision to life! With their expertise, you can trust that they will do a great job and complete your project with satisfaction guaranteed.